To enroll, click here
You will see the form below - fill it out and your GetGo account is created. Membership is open to anyone, regardless of nationality and residency. However, if you are under the age of 18 your parent or guardian must also be members. You may click this link on how to enroll minors.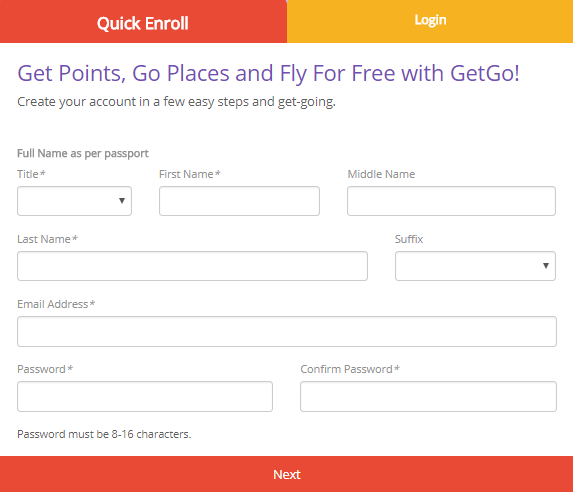 What happens after enrolling?
A GetGo account comes with an assigned GetGo number – this shall be your membership ID with GetGo. You will also receive a Welcome email with a link to verify your email address.


Why is it important to verify my email address?
So that we know it's you who has indeed signed up. It's also important for us as we can easily reach you in case there are some great offers that might be of interest.


I did not receive the Welcome email somehow after enrolling, what should I do?
The email may be in your spam/junk folder, so check if it's there. If it's also not there, just submit a request by clicking Contact Us so that we can help you fix the issue.